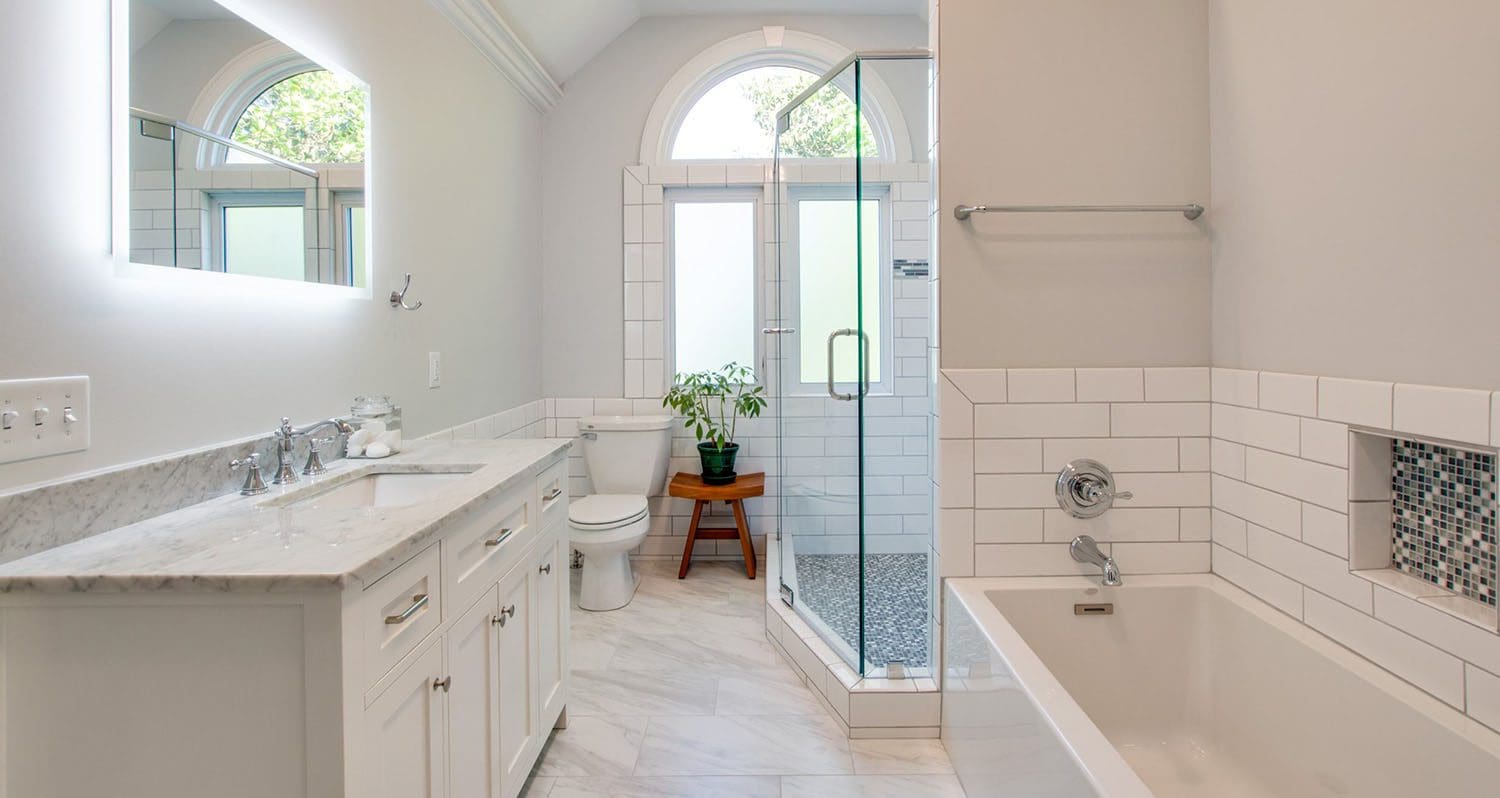 When renovating a bathroom, homeowners are faced with a multitude of choices, from tile and flooring to plumbing fixtures and vanity design. There are certain materials and colors that may top all the recent popularity charts, but choosing these may leave you with a space that is outdated in only a few years.  
By choosing more traditional finishes, you can increase the value of your home long-term and ensure the bathroom looks timeless for years to come. Here are four tips to consider when browsing for bathroom renovation ideas.  
Traditional Fixtures
There have been a number of designer-inspired trends recently for bathroom plumbing appliances. While it can seem attractive to choose a color and finish that is on the cutting edge, these trends are always subject to change over time. More traditional finishes such as chrome, brushed nickel, and brass have been popular for decades. When chosen in conjunction with high-quality plumbing fixtures, these finishes bring a timeless and elevated look to your renovation.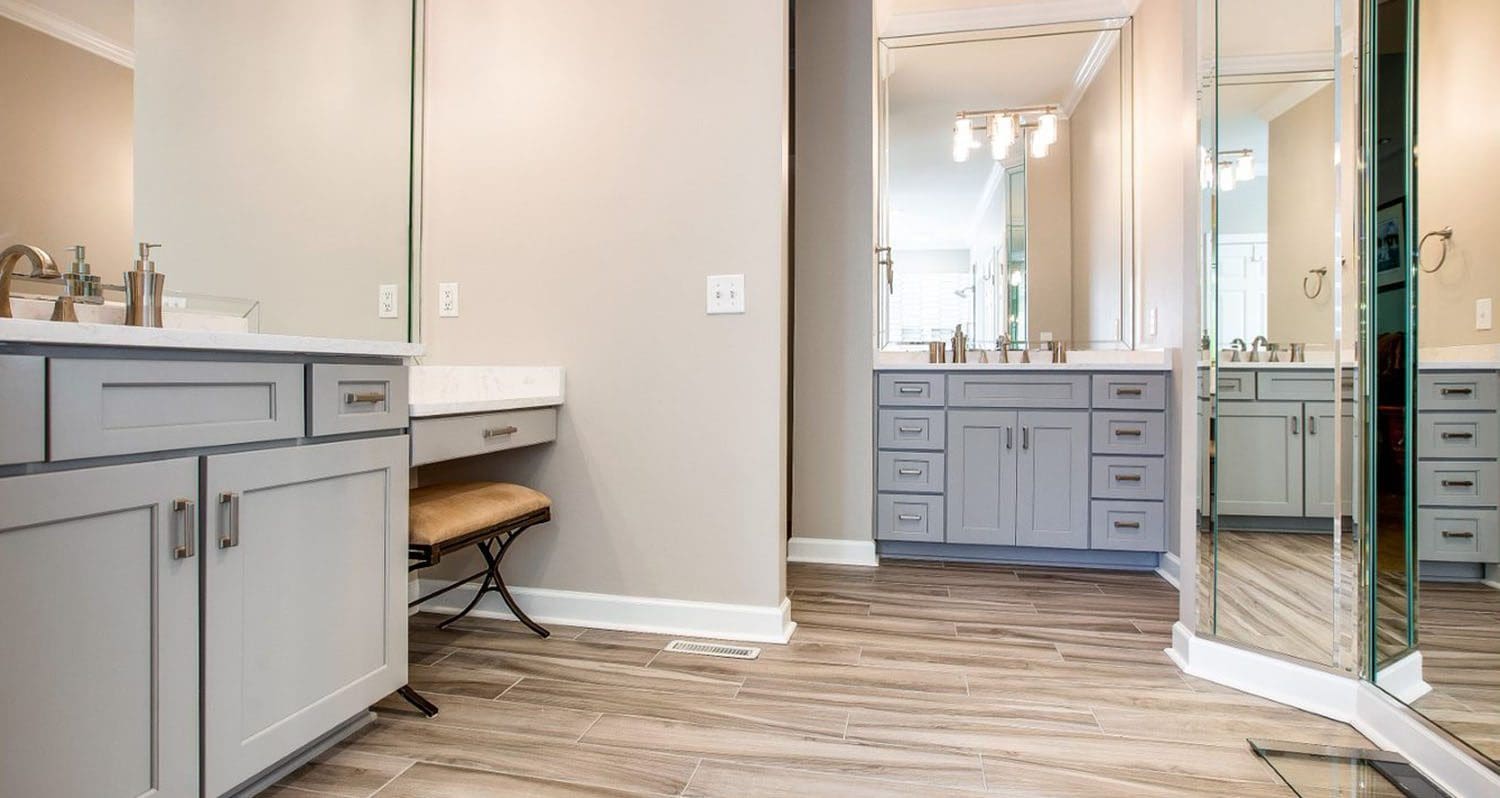 Hardwood Cabinetry
Think about the items you use and touch in your home multiple times a day. It is highly likely that your bathroom cabinets are on that list. It may seem more cost-effective to purchase a premade vanity from a major home supply company, but the craftsmanship may not meet certain standards. These pieces often use medium density fiberboard (MDF), which is less expensive than solid hardwood but also less durable. By choosing to work with your contractor to create customized hardwood cabinets, you ensure this furniture can look new for years to come.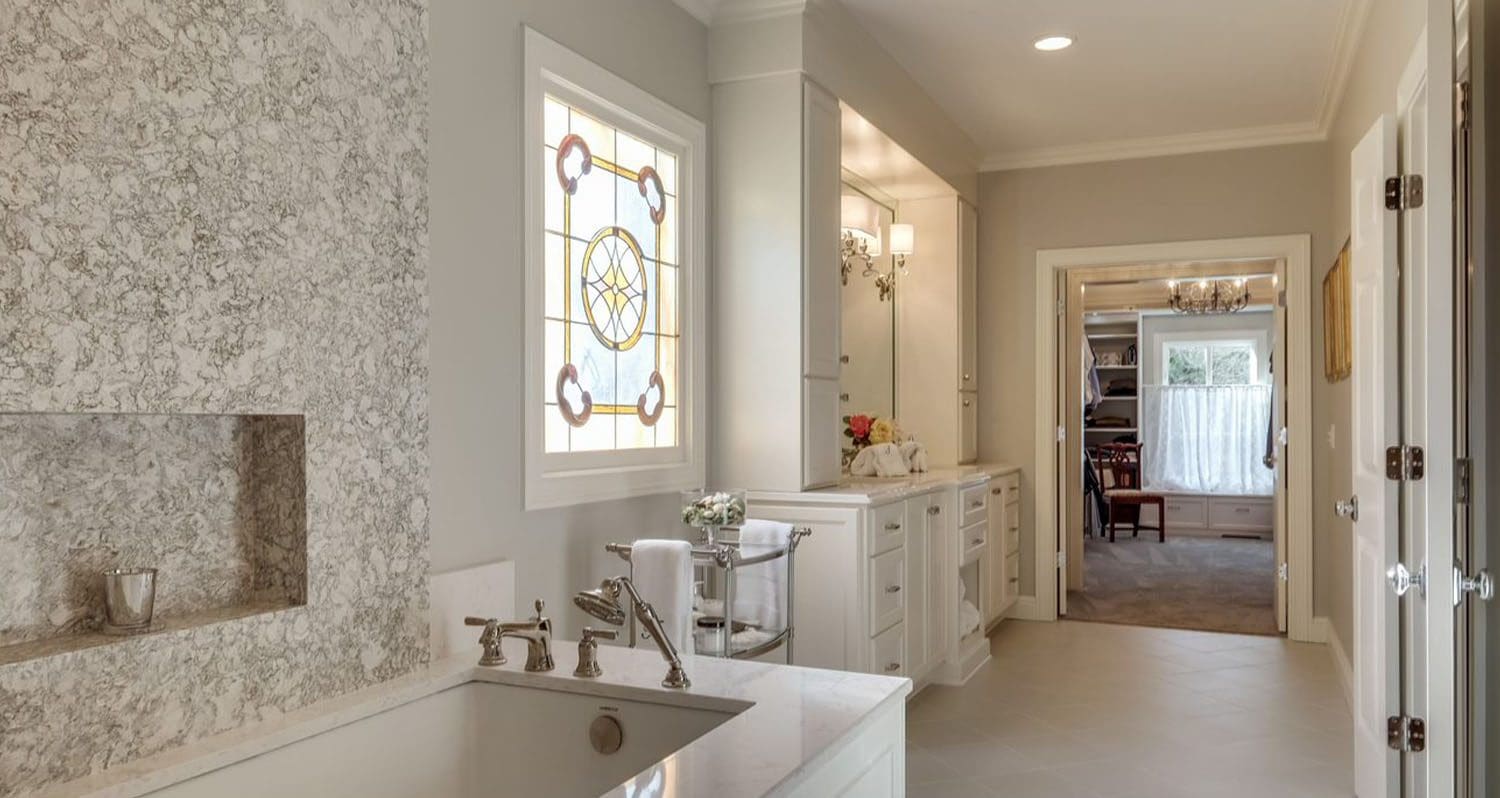 Natural Stone
The flooring you choose for your bathroom can also be a vital factor in both the room's design and longevity. Materials such as vinyl or solid hardwood have the potential to warp over time as moisture damages the surface. Because natural stone is extremely durable, it can last in high-traffic areas of your home for decades. Stone is timeless and comes in many neutral color choices that compliment any style. This increases the value of your home. Using stone flooring is also more sustainable for the environment because you are not using a manmade material that will need to be replaced more frequently.
Quality Tilework
The internet is full of DIY home-improvement videos, especially when it comes to installing tile around a bathtub or shower. While taking a DIY route can save on costs initially, it is not as easy as YouTube makes it look and could cost you twice as much in the long run. Many tile manufacturers offer a warranty on their product, but they will not grant coverage for damages that occur due to improper installation. Hiring a professional helps avoid this potentially costly mistake. Laying tile also requires specialty tools, including a saw to cut tiles into the perfect size. Your contractor can help find the best installer who has their own equipment and eliminates tile waste by cutting correctly the first time. 
Home trends come and go, especially when it comes to finishes and materials. Ultimately, it is your home and your renovation, and you should choose finishes you love. Just keep in mind that selecting quality products in neutral, classic colors can increase your home's value and ensure the bathroom renovation outlasts trends. To speak with a renovation expert today, contact RSU Contractors at (615) 269-3906 today. View photos of our work in bathroom renovations here.