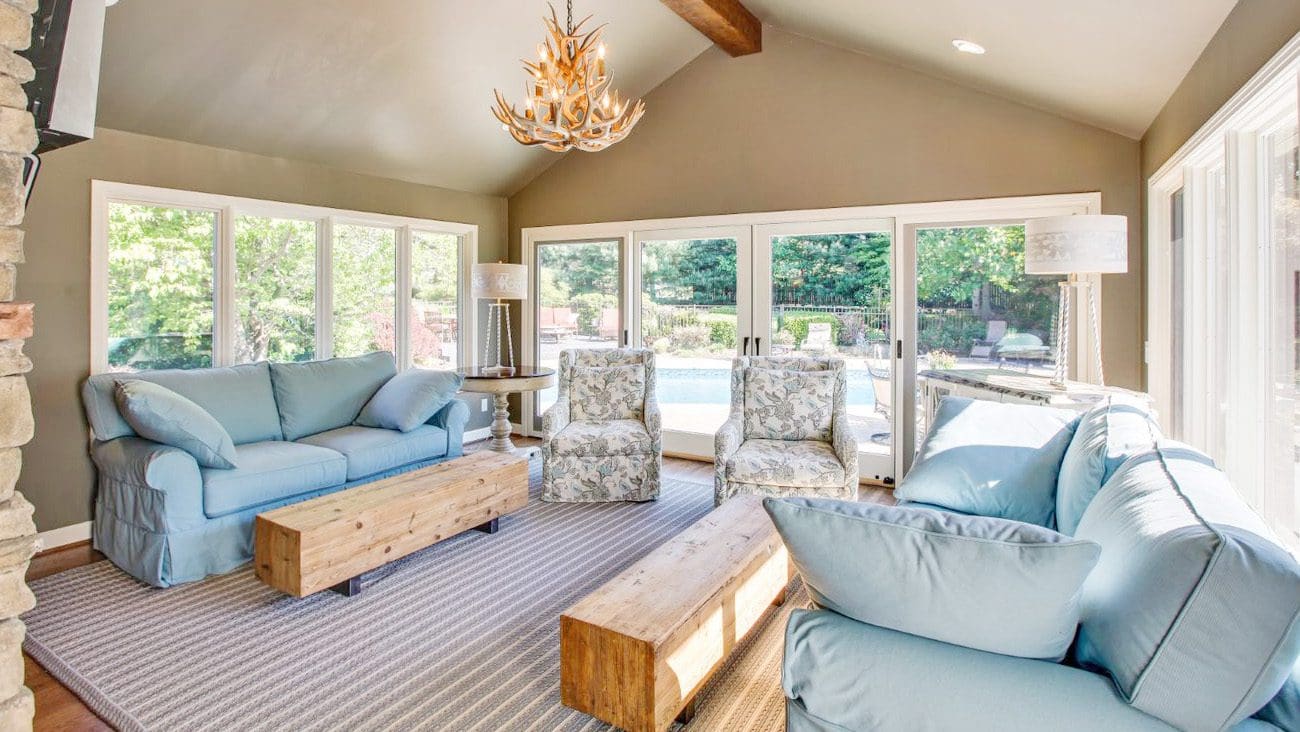 Create your backyard sanctuary with RSU Contractors! Every outdoor addition is designed to blend seamlessly with the character of the house. Your outdoor addition will be built with the highest standards of contracting and skills developed over our 40 years in business. Here are some ideas on what to incorporate in your outdoor renovation:   
Sunroom 
Bring the outdoors inside by adding a sunroom. Multiple windows provide unobstructed views of your surroundings and mood-enhancing natural light. When the weather is mild, the windows can be opened to allow fresh air into your home. A sunroom is the perfect space for curling up with a book, practicing an instrument, or setting up a table for family game nights!   
Covered Patios
One of the most popular forms of Outdoor Living space is the covered patio. These areas provide extensions of your home with an open-air environment. Add a television, ceiling fans and comfortable seating, and you have the perfect place to cheer your team on to victory with family and friends.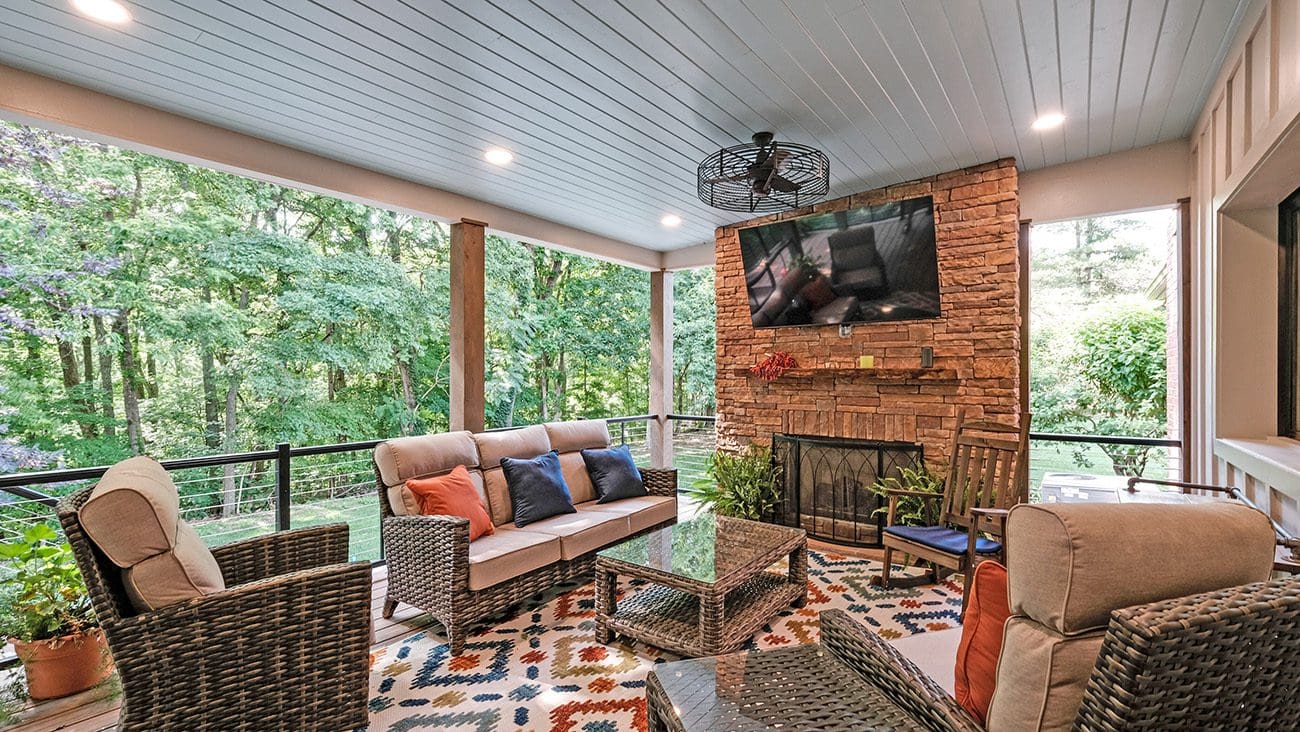 Fire Pits/Fireplace 
A brick or stone fireplace is a great addition to your outdoor living space. The warmth and glow of a fireplace provides ambiance and enhances the coziness of your space. If you have a more open area, a firepit can provide a similar feel. Children of all ages enjoy spending time by the fire. Make sure you have plenty of marshmallows for roasting!    
Outdoor Kitchen and Bar 
Have you ever considered adding an outdoor kitchen or bar area? An outdoor kitchen and bar area is ideal for entertainers that need extra space to cook meals and host parties.   It's also a great way to prepare meals without heating up your kitchen on those warm summer days. 
More Backyard Sanctuary Inspiration →
Get started on your outdoor project now so you have the ultimate outdoor lounge area when the weather gets warm again! Check out our gallery for more outdoor living inspiration.  
RSU Contractors has over 40 years of experience renovating the Middle Tennessee area. As one of the premier remodeling companies in the area, we know what it takes to get a job done right. Contact RSU Contractors today for a consultation!