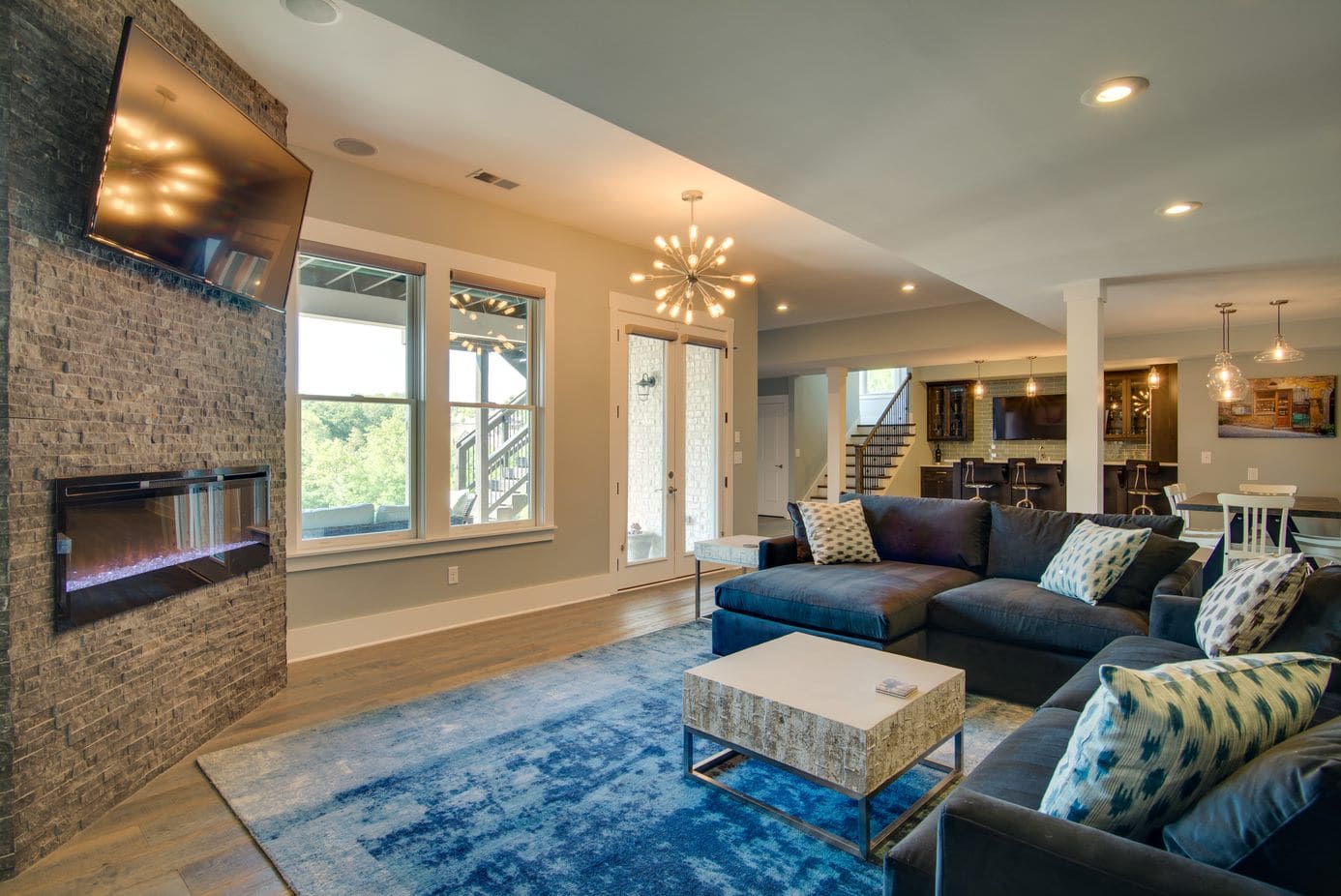 Do you need more space but don't want to move? Consider creating more livable space in your home with renovations or additions! There are many different ways to add more space to your home, whether it's adding a new room to the house, adding a whole new floor, or renovating existing spaces to create more usable space.
Adding More Square Footage
Consider adding more square footage to your home with the main story or a second-story addition. Additions give you more space to work with, and you can turn the added space into whatever you need. Many homeowners like having dedicated spaces for a home office or gym, a crafting room, or even a guest room/suite (especially if you plan on aging family members moving in!).
If you don't already have a dedicated master suite, perhaps now is the time to build one! Master suites can be a sanctuary of sorts for any homeowner looking for a respite from the rest of the family.
You should plan for your addition to fit with your existing floor plan—unless you plan on renovating the whole floor. You don't want to walk through a bathroom to get to a bedroom! You also want the addition to look seamless from the outside (mismatching brick looks obvious!).
If you can't add on to the main story due to a confined lot or zoning restrictions, consider building up! A second-story addition, whether it's just a room above the garage or a loft can add a significant amount of livable space. A second-story addition can almost double your square footage! With all this space, you can add a few bedrooms, a bathroom, or an entertainment space!
You don't need to worry about talking to your local government about zoning and acquiring permits if you hire RSU Contractors. RSU will take care of all that and more! RSU will work with the government to acquire any permits you may need and ensure all building codes are followed.
Converting A Porch into a Room
Have you considered turning your porch into a sunroom or an enclosed space that can be both indoor and outdoor? Having a sunroom or an all-season room creates more usable space that's available all year round. You can turn it into a sitting area, a play area for the kids, or even utilize it as an outdoor bar/kitchen!
You can also completely close off the space and turn it into a regular extra room. If you don't have a dining room or need a bedroom, there's a simple solution! RSU Designers can help you figure out the space and what you could do with it during the consultation.
Renovating Existing Spaces
Do you have a basement or an attic that could be a usable space? Depending on your attic or basement, you can add considerable square footage to your house. Consider creating a hangout space in your basement or attic! Turn your basement into a bar and movie theater, and build extra bedrooms or a hangout area.
Proper planning and a good team like RSU Contractors can turn your attic or basement into a livable space and offers you a decent ROI (return on investment).
Hire RSU Contractors
RSU Contractors has over 40 years of experience renovating the Middle Tennessee area. As one of the premier remodeling companies in the area, we know what it takes to get a job done right. Check out our blog on the Top 10 Reasons to Use RSU Contractors on our website. Interested in working with us? Contact us for a consultation!