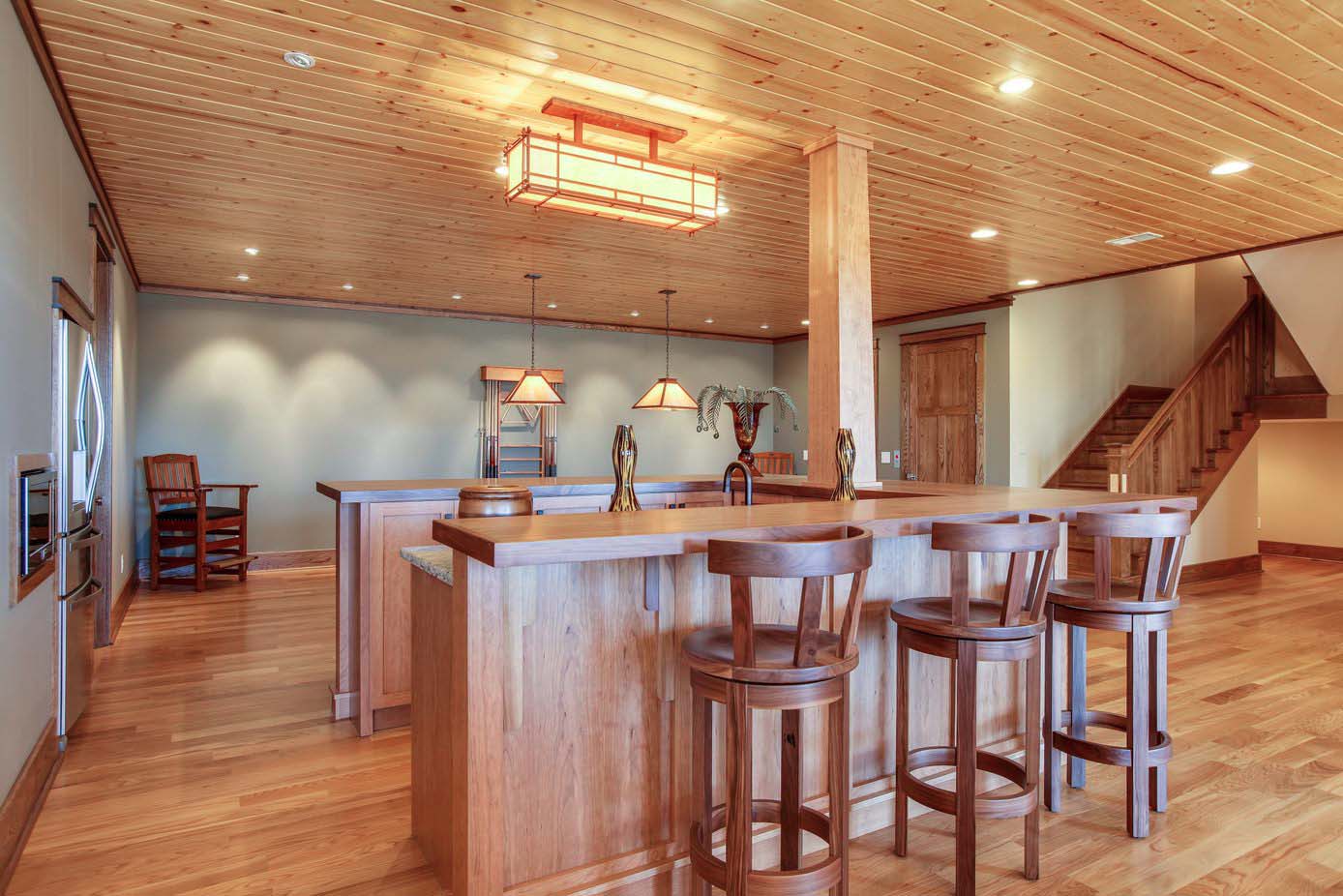 Are you looking for additional space in your home? Have you been dreaming of the perfect home office, gym, or recreation room that could turn your basement into a far more useful space? While basements are frequently overlooked and underappreciated, finishing out your basement can transform your home without breaking the bank. Here are five major advantages of finishing out your basement.  
Additional Space
One of the main reasons many homeowners decide to finish out their basement is for the additional space. An average basement is a third or more of the total space of the house – finishing out your basement can provide the extra room that you desire. The experts at RSU Contractors can take on your ideas and vision for your basement and turn them into a space that's better than you ever imagined. Whether you need a home office, a fitness center, or room for your growing family, hiring a team of experienced professionals can ensure that your new space is beautiful, functional, and meets all your needs. 
Increased Property Value
Another reason to consider finishing out your basement would be to increase the value of your home. On average, a finished basement will provide a 70% return on investment. In other words, if you invested $20,000 into a remodel, you could expect to see your home's value increase by approximately $14,000, depending on the local real estate market. Finished basements can also attract more buyers, making this a great investment for homeowners who may want to sell in the future.
Creative Freedom
Many homeowners like to keep the design of their home coordinated and unified. However, since the basement is located downstairs, you have the freedom to go with a totally unique and different design. RSU Contractors can help transform your basement into an in-home paradise; they have even been trusted by HGTV's Property Brothers Jonathan and Drew Scott to take on challenging projects in the Nashville area. RSU offers fully customized residential design and construction, meaning that they can help you visualize your perfect space and turn that into reality.
Energy Efficiency
Another great advantage of finishing your basement is that it can improve the energy efficiency of your home. Many unfinished basements are insufficiently insulated, allowing your heated and cooled air to escape your home. Not only will you have a great new space to enjoy, but you will also reduce your energy bill and leave a smaller carbon footprint.
Additional Income
If you are looking for ways to supplement your income, finishing your basement can turn your unused space into a profitable side business. Consider what type of renters you would like to attract before beginning the project – are you looking for a long-term tenant, or are you looking for short-term renters? While the basic requirements would be the same for either (some sort of living space and a full bathroom), long-term tenants are likely to want a full kitchen, whereas short-term renters may be satisfied with a simple kitchenette. Renting out this extra space can be a great way to increase your income without all of the troubles of owning a separate rental property. Just check to make sure your local zoning laws permit you to lease out an area of your home.  
When it comes down to it, finishing your basement can provide you with the extra living space you need, increase the value of your home, and save you money while even possibly earning a little extra side income. If you are interested in finishing your basement, ensure that you work with a professional and trustworthy contractor that you can count on. For the best service in Middle Tennessee, contact the experts at RSU Contractors today.