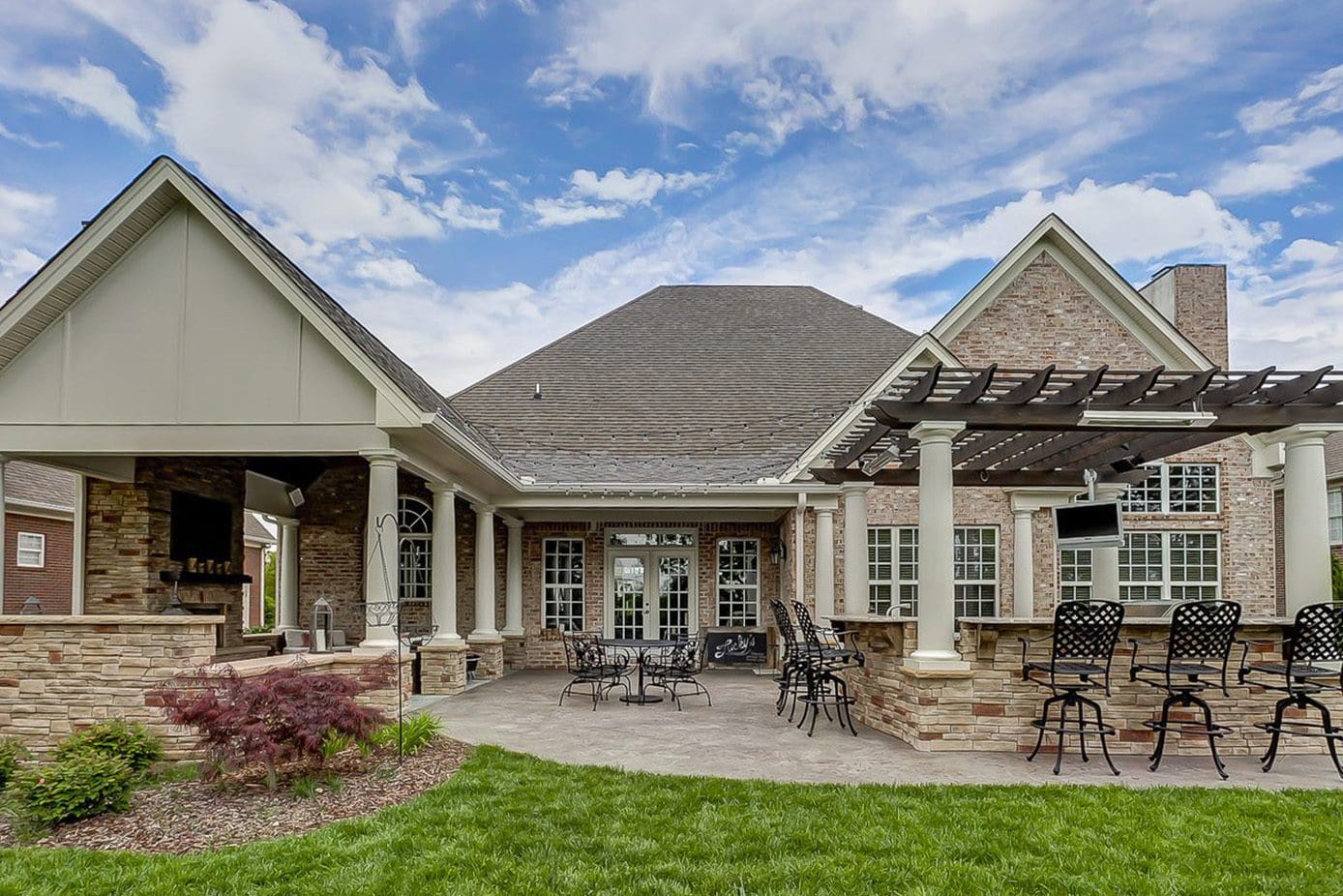 The weather is warming up, which means it's time to spend more time outside. Many people will be outside sprucing up their lawn and gardens, but why not take it a step further by creating your very own dream outdoor space to spend time with friends and family. RSU Contractors have created outdoor living spaces to suit any house's style and personality. 
Allocating Space
The first step of creating your outdoor space is deciding where everything will go! Weather plays a big role in where and how furniture will be situated. You'll want to factor in how the sunlight goes across your yard and how the wind and rain will affect your space. If you have a gorgeous view of a forest or lake, you want to be able to see it! You definitely don't want to stare at a wall, no matter how pretty the wall is. Take care not to construct a wall or other architectural features that will obstruct the view of any luscious scenery. 
Designating spaces with decks or pavers is a great way to map out the yard. Having pathways between spaces that you can walk on will save your lawn—and they look amazing! Having separate spaces for different activities can help organize your outdoor space. They also subliminally tell guests where the "hang out" spot is. Having a separate play area for kids is also a great idea if you have a growing family or grandchildren and don't want them running around near the grill. Artificial grass is a great way to add play areas underneath porches or in other shady spots.  
Consider having a "cozy" area that the family can gather around when the temperature drops a bit. Building an outdoor fireplace is a wonderful addition to any outdoor seating area. RSU has created many outdoor fireplaces, and they quickly become a favorite gathering spot for homeowners, their family, and friends. There's nothing better than viewing the stars while warm in front of a fire. You can also use the fireplace to make s'mores! A fireplace can range from a simple fire-pit to high-end real stone fireplace and hearths. 
If you enjoy the outdoors but still like the idea of staying "inside," consider adding a screened porch to your home! A screened porch gives you all the fresh air and sunshine of the outside but without all the bugs or animals. An added benefit of a screened porch is not having to protect your furniture from the elements or pests with unsightly covers. You can also leave your doors open on those nice spring days. 
RSU Contractors have worked on numerous outdoor projects that turn out great every time. Whether you want to build a screened porch addition or create an outdoor space worth spending time in, RSU Contractors will help you create your perfect backyard getaway.  
Potential Outdoor Features 
There are so many ways you can optimize your outdoor space and make it your own. Some people opt for more livable space while others may choose a more open setting. It's entirely up to you, and RSU is here to help you every step of the way.  
Pergolas and gazebos are a great way to add a stunning architectural feature to your outdoor area. A dining area under the pergola or a seating area in the gazebo (or vice versa!) can really step up your outdoor game.  
An outdoor bar or kitchen is a wonderful feature for entertainers. It's great for sports lovers that want to enjoy a fine brew while watching the game. Chefs and grill-masters are sure to enjoy an outdoor kitchen where they can prepare meals for the whole crew. You can also consider adding a fireplace to this outdoor space to keep warm during colder weather. 
Now's the time to create an outdoor space the way you envision with RSU Contractors. Call (615) 269-3906 today to begin the process of achieving your optimum outdoor living space.