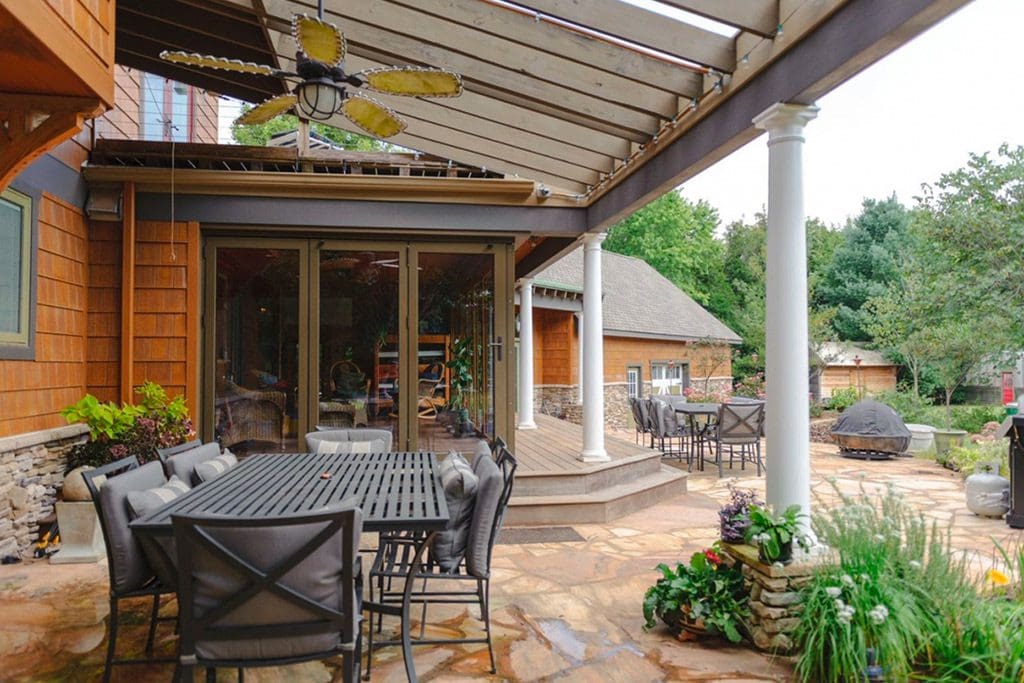 Outdoor renovations create value in your home both now and when it comes time to sell. Whether you have kids at home and need a family space or you're empty nesters who love to entertain friends, building an outdoor living space is an investment that will exceed its value on paper. If you're a homeowner who lives in a builder-grade home, you probably did not get many options to customize your space. Building an outdoor addition or renovation is a great way to increase your enjoyment of your home and make your space more customized.  
If you want to renovate your home to build an outdoor living area to enjoy this summer, now is the time to begin planning. Choosing a reputable, experienced contractor is the most important decision you will make – more than layout, materials, and anything else. RSU Contractors is your top choice for outdoor additions and renovations in Franklin, Brentwood, or Nashville. For nearly 40 years, RSU has built incredible backyard creations for homeowners like you. Keep reading to learn more about different outdoor renovations and how they can bring your home and family value.  
Screen Porch or Sunroom Additions  
If you want to enjoy the outdoors without suffering all the bugs that come with Tennessee summers, adding a screen porch or sunroom to your home could be a good choice. A perfect combination of value, space, and functionality, sunrooms and screen porches can be a more economical choice compared to other outdoor renovation projects.  
Patios and Decks  
Patios and decks have always been popular outdoor renovations. Depending on the size of your yard, adding a deck or patio could greatly expand your home's living space – and reduce lawn maintenance as well! For homeowners with steeply sloped lawns, building a deck will allow you to enjoy your backyard in a way you simply couldn't before.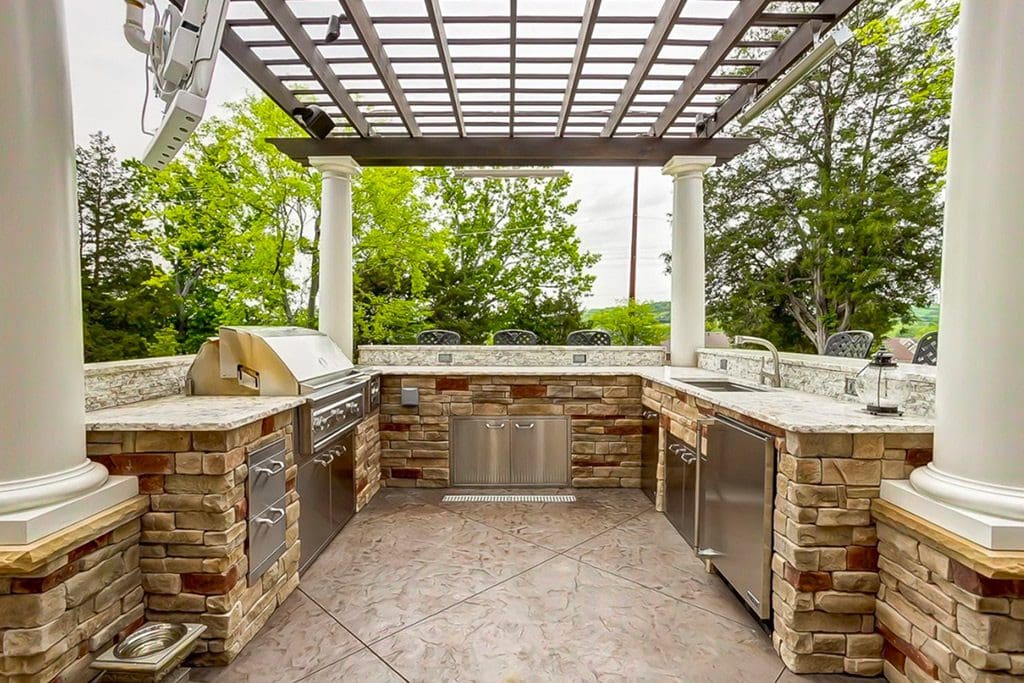 Outdoor Kitchens 
A growing trend in outdoor renovations, an outdoor kitchen is an especially smart choice if you like to entertain. This is not your basic barbecue grill on the back porch. Today's outdoor kitchens are sophisticated cooking, dining and entertaining spaces. Many homeowners love open concept home design because it allows them to entertain while preparing food in the kitchen. The outdoor kitchen is a similar concept. Often built in conjunction with a patio or deck, the outdoor kitchen can have everything that an indoor kitchen has – granite countertops, large sinks, cabinets, refrigerators, range ovens, grills, and more.  
Fireplaces  
Outdoor fireplaces are another desirable outdoor renovation feature that homeowners get a lot of enjoyment from. While their cost may be a little higher than some of the other renovations on this list, the allure of fire is always worth it. And when it comes time to sell your home, prospective buyers will be impressed by the feature. Outdoor fireplaces are less common than a deck or even a screen porch, for example.  
If you have a vision for your outdoor renovation, RSU Contractors would love to talk with you about making it a reality. Sign up for a virtual or in-person consultation today!