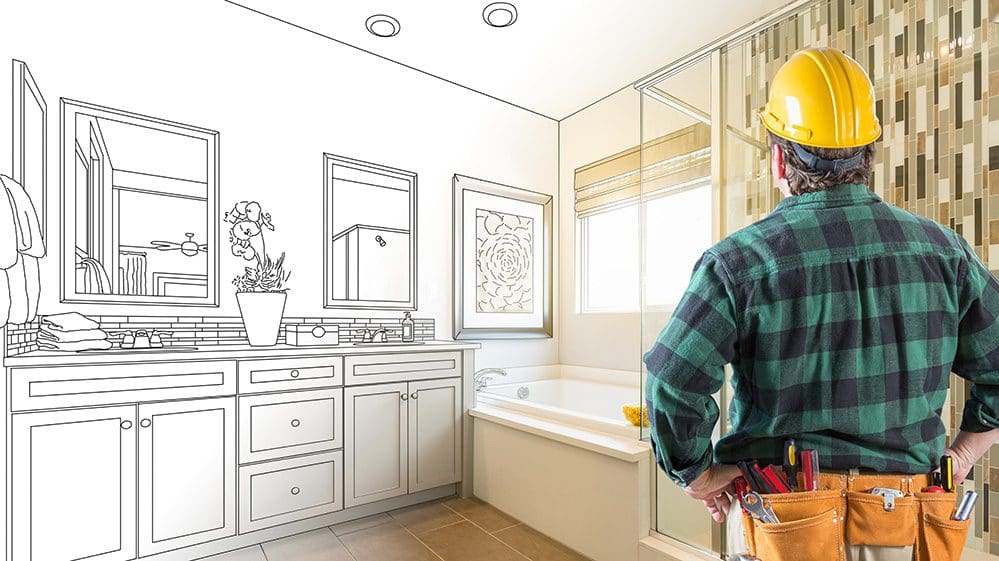 If you have begun to consider your current home as a space to "age in place," you are not alone. AARP reports that 87% of adults over the age of 65 want to stay in their home or local community as they age. Whether you've had a recent knee surgery, you've just retired and simply want to relax, or a multitude of other reasons, moving homes might not be on your radar any time soon. A retirement community might have one-level, accessible homes, but it doesn't have your own pool, the garden you're proud of, your favorite neighbor, or any of the other things that make your home so perfect for you. If you feel reluctant to leave your home and are open to renovations to make accommodations in your living space, then aging in place is probably right for you.
Below are a few ideas for updating your residence so you can age in place comfortably.
Main Floor Addition
As people age, many lose the ability to climb stairs. To reduce the need of stairs and help prevent potential falls as you age, consider adding a small living suite to your main floor. These additions can be as compact or expansive as you desire. On the other side of the aging in place spectrum is those whose senior parents come to live with them. If you are planning to move your parents into your home, they may feel more at ease in a space that has their own kitchenette and small living or sitting room. Depending on your floor plan and HOA allowances, it may be possible to build a small dwelling disconnected from the main house.
For those who are not able to operate certain equipment or cook with ease, consider a downstairs or main floor addition with an en-suite bedroom that is comfortable and accessible. After you speak with your family member and determine their unique needs for aging in place, your contractor can create a functional plan that meets your requirements and is still a beautiful place to live.
Bathroom Renovations
For those who already have spare bedrooms on their main floors, you may simply decide to move into this space. However, you may want some modifications to your bathroom. Some accessibility updates can look highly clinical and industrial, and for most adults choosing to age in place, they want to retain the same comforting aesthetic of their home. Accessibility modifications do not have to create the look of a nursing home.
A skilled contractor can help you add built-in grab bars, a walk-in shower, shower bench, slip-resistant flooring, and more. Because many falls happen in the bathroom when seniors may be alone or out of earshot for immediate help, it is imperative to install the appropriate safety measures in this part of your home.
Stair Accommodations
For many adults approaching senior status, stairs can be a source of anxiety. Vision loss is one of the most common disabilities that senior adults face, and even those who remain in good physical health may struggle with stairs simply because they cannot see as well as they used to. For those who experience knee or hip pains or are in a wheelchair, going up stairs can feel nearly impossible. However, this does not mean that you are limited to the first floor or cannot leave independently to go outside. You may consider installing an elevator, especially if you have a basement garage with a home on multiple levels. Additionally, a wheelchair lift can be added to stairs and does not need to take up vast amounts of space. Lifts can be installed in a subtle manner that coordinates with your home's interior.
For short flights of stairs, especially those leading in or out of your home, a simple and attractive ramp or handrail can be added. All of these accommodations will help you feel more confident as you age while remaining in the home you love. You will also feel at ease knowing preventative measures are in place to avoid slips and falls.
The experts at RSU Contractors have helped many customers update their home to accommodate aging in place. Our team brings decades of success and knowledge to your redesign, creating thoughtful and purposeful updates for you and your loved ones. To receive a consultation and discuss your needs for aging in place, call (615) 269-3906 today.