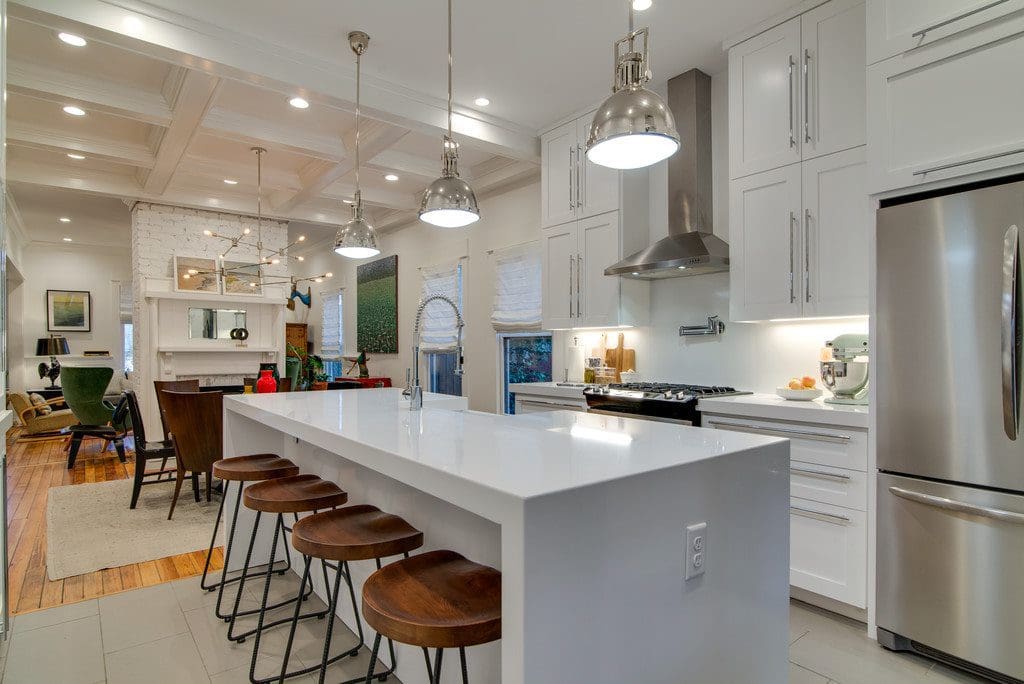 RSU Contractors is one of the premier remodeling businesses in Middle Tennessee. Our focus on quality and customer satisfaction has resulted in a 40-year success story for our company. Here are 10 reasons why people choose RSU Contractors:
Forty Years of Experience
Since our founding in 1982, RSU Contractors has continually grown in knowledge and experience in the ever-changing field of home remodeling. We are locally owned and operated and committed to serving the Williamson, Davidson, and Rutherford County areas. During our many years of serving the home renovation needs of the people of Middle Tennessee, we have established strong relationships with local subcontractors and suppliers. We credit our growth to our commitment to quality and customer service.
Not Your Average Contractor 
RSU isn't your average contractor. We're a team of screened and trained professionals focused on our commitment to high-quality work in every area. We hold ourselves accountable to deliver the level of quality our clients (and we) expect.
Dedicated Project Supervisors 
Each project we work on has its own dedicated project supervisor. They are the ones who will keep in touch, hold meetings, and inform you of your project's progress every step of the way. Our project supervisors will keep the production on schedule and routinely conduct quality control procedures throughout the duration of your project. 
RSU Quality Control Program
We exceed industry standards and apply stricter quality controls than our counterparts. We conduct multiple inspections during the project and perform a final walkthrough to make sure everything meets our standards and your standards.
RSU Property Protection Program
RSU takes steps to protect your home during the renovation process. We can install dust and isolation barriers to minimize dust and debris. We clean up frequently, covering furniture and access pathways to protect them from dust and dirt. RSU also carries up to $1 million in insurance, so you don't have to worry. 
RSU's Limitless Material Options
RSU has established relationships with local subcontractors and suppliers, so our clients get the highest quality materials for their projects. Our relationships also keep the cost of materials lower, so you won't be paying for more than you should. And in today's market, you're likely to get your materials quicker and save not just money, but your time as well. 
Any Kind of Remodel
RSU has experience in all types of home remodeling. From bathrooms and kitchens to full-on additions, we can renovate it. Whether you want a luxurious master bathroom, an updated, open kitchen, a basement conversion or a covered, outdoor seating area and kitchen, we can fulfill your remodeling needs.
Fully Customizable Design & Build Process
RSU can help you find the perfect design that works for you and your home. We'll not only help with the design, but we'll take care of obtaining all permits that your project requires, so you don't have to worry. 
RSU on HGTV
If you are considering remodeling your home, you may have seen a show or two on HGTV. RSU Contractors has been featured on several episodes of HGTV's Property Brothers that focused on remodels in the Nashville area. Working with Jonathan and Drew is fantastic, and we were able to help them create dream homes for several families in Middle Tennessee. We are currently remodeling homes for a new show produced by the Scott Brothers called "Making It Home." Stay tuned!
RSU Consultations
When you reach out to RSU Contractors regarding your home remodeling project, you will be contacted by one of our experienced Remodeling Consultants. He or she will conduct a phone consultation to learn more about your project and provide information about our costs and methods. If the mutual decision is made to move forward, the Consultant will schedule a time to visit your property and discuss the project further. In most cases, this in-home consultation is free to the client. Reach out to us today to begin the process of creating your dream home!