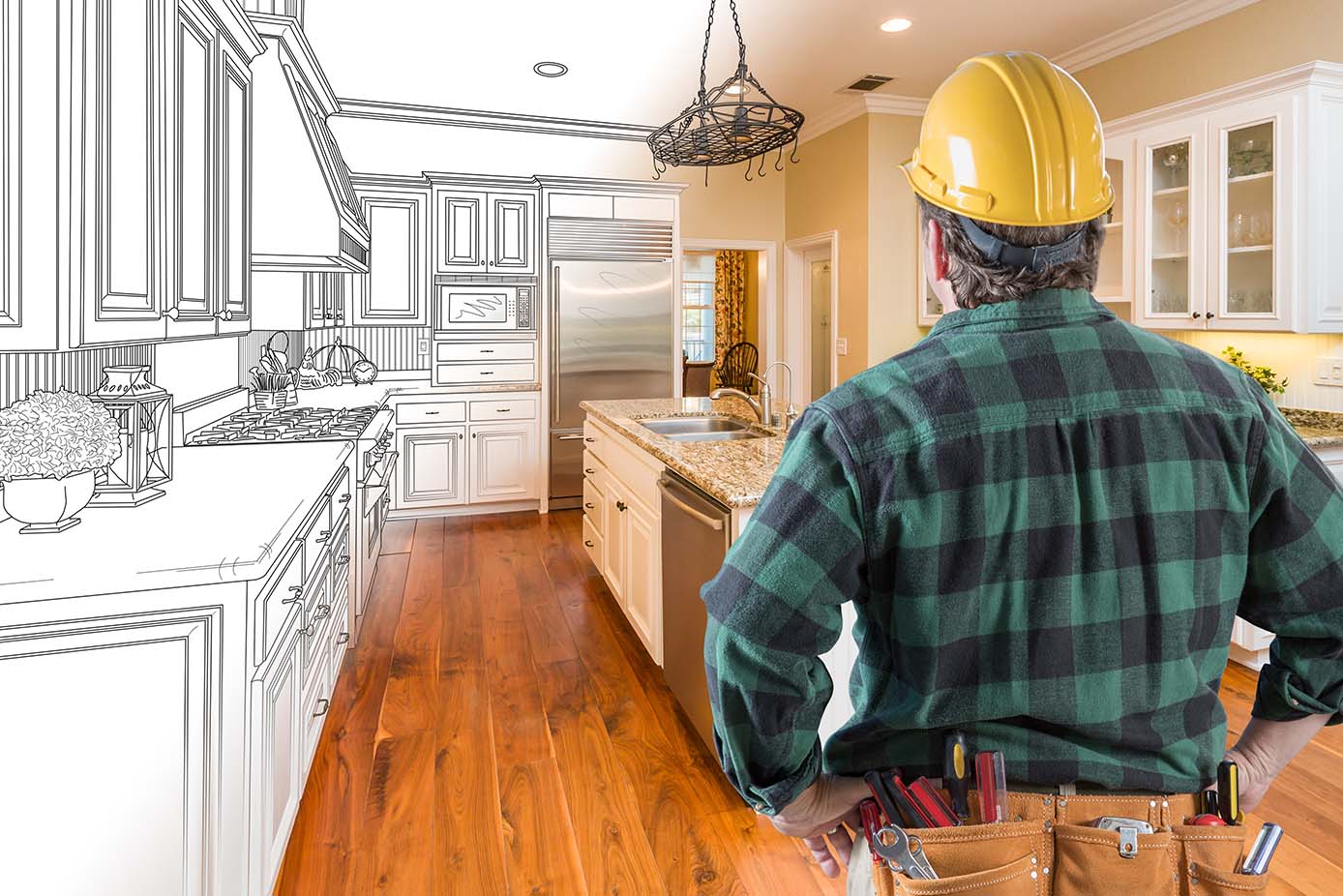 Anyone can claim to be a contractor, but that doesn't mean they do high-quality work that you can trust. Here at RSU Contractors, we care about giving excellent service and completing the best job with the highest quality materials. We noticed the industry standards weren't high enough, so we raised the bar and made our own standards for contractors. Our Code of Ethics & Competency for Remodeling Contractors should be the gold standard for every contractor out there. Before you hire any contractors, make sure they pass our checklist: 
Are They Reputable?
Before hiring any general contractor, you should make sure they have a good reputation. Do they have proof of establishment? Any contractor with their own store-front means business, and they will most likely have more work experience than a contractor working out of their personal truck. A contracting business with its own storefront will likely have more employees. A larger team allows for members who can focus on certain areas of the project and leads to a more timely and seamless process.
If the contractor doesn't have their own storefront, do they at least have a business license? It's important for any general contractors you may hire to be state-licensed. Having a license means the contractor is conscientious enough to go through the process which entails time and expense.  A contractor can change the name of their business to escape poor customer reviews. If the business is relatively new, proceed with caution. Of course, some businesses will be new naturally (how else can they start!), so ask the owner for 10-year work history. Most contractors starting their own business will have worked under someone prior, or at least have had an apprenticeship.
Are They Insured?
If the contractor you're looking to hire isn't insured, then you may have to cover the cost of any damage or injury. There's no legal recourse, and you will end up paying. Don't be held accountable for their mistake. Any good general contractor should have general liability and Workers Compensation Insurance.
If you are planning on remodeling your home, make sure to tell your home insurance agency of your plans, as they may or may not be covered. It's always better to be safe than sorry in the event something happens during your home remodel. There's no need to worry when hiring RSU Contractors, because we carry $1,000,000 in general liability coverage. 
Do They Have Customer References? 
Any good contractor will be proud of the work that they accomplish. A reputable contractor will provide access to references and photos of previous jobs. It's important for you, the client, to see images of the actual work they have done.   
If they don't have any experience in the type of project you desire, maybe they're not the contractor for you—and that's okay! You should have multiple consultations with multiple contractors before deciding who to hire. It's your home, so you should be hiring the contractor you trust to remodel it. 
Media recognition is one of the best forms of reference! If the contractor has been featured in any local magazine or newspaper, received any awards, or been on any TV shows (like HGTV!) then they have a reputation for good remodeling work.
RSU has over 20 years of experience with home remodeling and can accomplish just about any style of renovation. There's a reason we're the premier home remodeling company of Middle Tennessee. We've been featured in several episodes of HGTV'sProperty Brothers. We love working with the Property Brothers for their Nashville remodels and continue to receive requests to work for other HGTV shows.
Are They Providing a Contract?
Any contractor should present a written contract for the work prior to beginning the project. This contract will detail all the work to be done, the pricing and details of payment, when they will be working, and how your property will be protected.   
If the contractor has employees, are they under a worker conduct agreement (prohibiting drug usage, foul play, and misconduct on-site)? Are they following a property protection protocol? Do they clean up the property daily when they're finished with work to ensure a safer environment? Make sure your contractor follows these routines, so you have the best home remodeling experience possible. RSU has its own system and process in place, so you don't have to worry. Each remodeling project is assigned its own supervisor to keep things on track.   
RSU Contractors is committed to these standards and more. If you have any questions or need more information, please contact us at (615) 269-3906. RSU is one of Middle Tennessee's premier home remodeling companies. Contact us today!