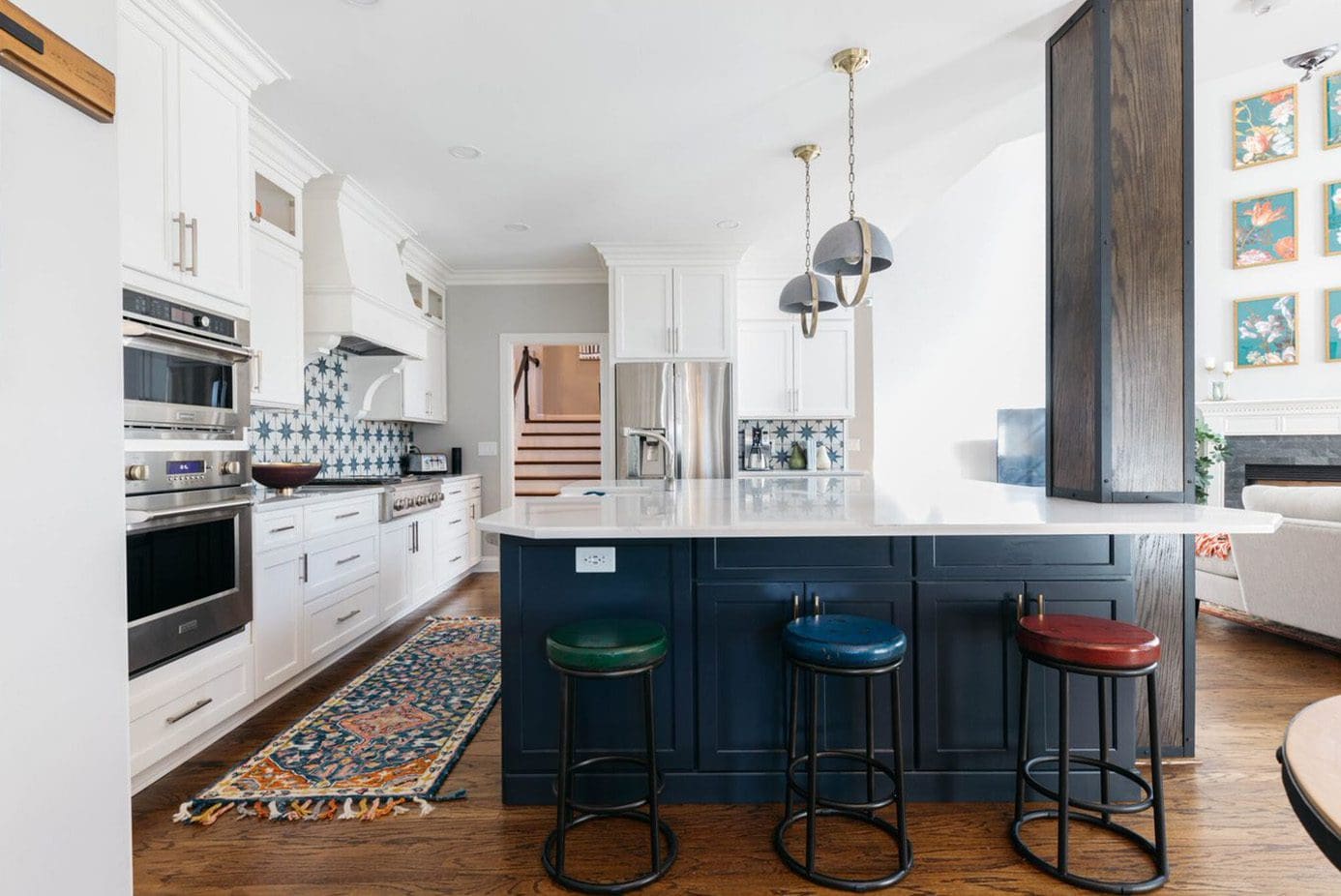 With current housing prices and moving costs at an all-time high, many homeowners are choosing to remodel or add to their existing homes instead of moving. Remodeling can be a fabulous way for homeowners to remake their homes into something more suitable for their needs going forward. RSU Contractors is here to help with any remodeling questions you may have! Here's some information on the value of remodeling that you may find helpful:
Kitchen and Bathroom Remodels 
Remodeling should be seen as an investment not only in the monetary value of your home but also in terms of increasing comfort level and functionality. Though one should not expect to recoup every dollar spent on a renovation at resale, kitchen and bathroom renovations can bring you the highest (ROI) return on investment.
Bathroom renovations are one of the most popular contracting jobs. An outdated bathroom with a fiberglass tub/shower combo or jetted jacuzzi tub will not appeal to many home buyers. Today's home purchasers would much rather see a walk-in tiled shower and a free-standing tub. Updating your vanity, countertops, fixtures, and flooring will also increase the desirability of the space.
If you have an older home that was built with only one bathroom, consider adding a second bath. This could even be the way to create the Master Ensuite you've always wanted!
Kitchens are the heart of the home, and most families spend a lot of time there. Redesigning your kitchen to include an island, expanding the cabinetry, and even a double oven, will increase your enjoyment of the kitchen as well as add value. Many homebuyers also look for granite/quartz countertops, chic backsplashes, and stainless-steel appliances.
Boost Your Curb Appeal
Don't turn all your attention to the inside! Homes need to look good on the outside too. If your home lacks character and curb appeal, create more dimension with bump outs, dormers, or a lovely southern-style front porch.
Many often forget that the outdoors can be part of your livable space! Consider building a sunroom, patio, or deck. Covered decks or patios with an outdoor fireplace can be a cozy gathering place for family or friends even in winter.
Add More Livable Space
People want space in their homes that they can use. A basement or attic conversion can take unused space in the house and turn it into something livable! A media room, extra bedrooms or a home office are just some of the ways you can utilize this space.
Homeowners can also expand the livable space with an addition. Consider adding a guest ensuite if you plan on having aging relatives move in. Read our blog on aging in place to learn how you can make your home more accessible for your aging relatives.
Hire RSU Contractors
RSU Contractors has over 40 years of experience renovating the Middle Tennessee area. As one of the premier remodeling companies in the area, we know what it takes to get a job done right. Check out our blog on the Top 10 Reasons to Use RSU Contractors. Are you interested in working with us? Contact us for a consultation!